Cost – $475 (value of $600)
Professional Services and Fees
This package is only available from July to October.
The Senior Rush  Special is a package designed for High School Seniors who
need some last-minute help to organize and prepare for their applications. This personalized package is designed for up to ten hours. These ten hours include individual zoom meetings, emails, phone calls, texts, and research to be done by the Independent Educational Consultant (Consultant) working with the student and the family. If it is determined the additional time is needed, a special rate of $50 an hour will be charged ($10 off the hourly rate).
Ten hours is usually enough time to write an essay and supplemental essays for 5 schools.  It may be enough time to complete honors essays, but not always.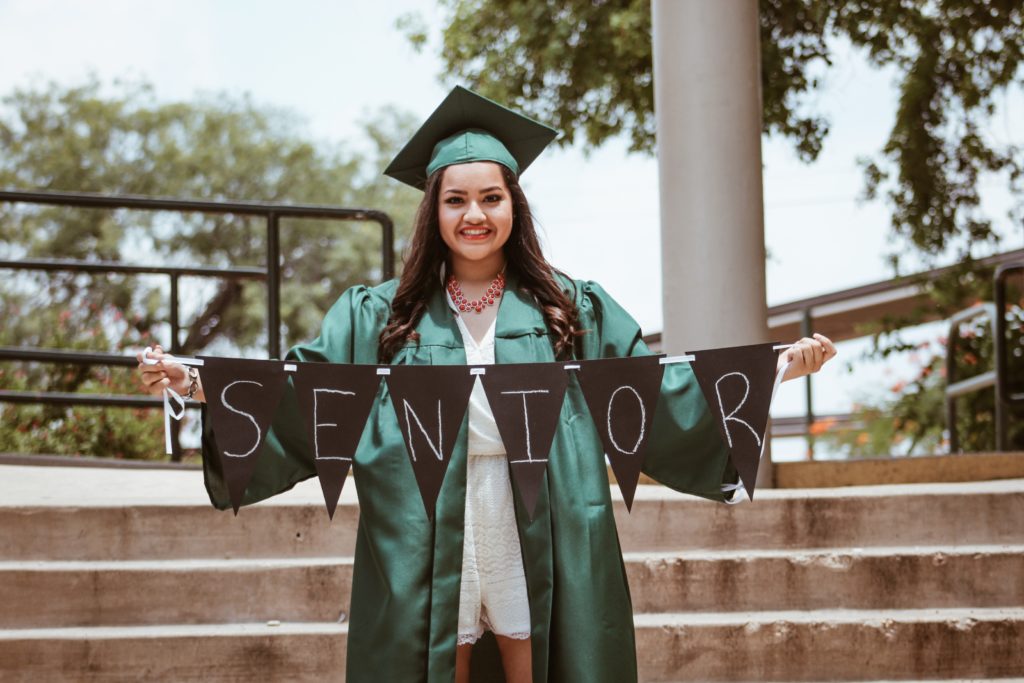 Senior Rush Special Services:
Review of student's transcripts, scores, and extra-curricular activities to assess student's plans for colleges and where the student is planning to apply (this does not include a lengthy college match process – however, if one is needed further arrangements can be discussed)
Complete Initial Paperwork
Review of up-to five college applications (student should include a college they are fairly certain their GPA, Scores, and skills are a match)
Essay brainstorming and review – students are required to write their own essays. A consultant can assist in the direction of the essay colleges are looking for.
Since this is a rush package, commitment and full payment to the contract must be made at the first meeting.  
 
First Meeting & Scheduling of Deadlines and Meetings – Approximately 1.5 Hours
This meeting will determine what the student and family needs are for the college application project. IF it is determined by either the family or consultant this package is not the right fit, one or both parties may conclude the meeting, and it may be ended with no cost to the family. However, once the contract has been signed any services rendered will need to be paid for at the rate of $68 an hour.
To determine the needs of the student and family
This will be approximately an hour discussion with a review of the student academic records. It will include a review of the questionnaire provided to the family and student. It will also include a discussion of schools the student is considering and what they should focus on in the application process.
Scheduled all future meetings and deadlines
Meeting – Essay Meeting with Student (up to 1 hr)                                            
Deadline – Determined where student will apply                                                
Deadline – Draft of Essay due to consultant                                                       
Meeting – 2nd Essay Meeting with Student (up to 1 hr)                           
Deadline – 1st Draft of Applications due to Consultant                           
Meeting -Application Review (up to 1.5 hrs)                                         
Meeting – Final Application Review (up to 1 hr)                                                
Deadline – Final Applications Submitted                                                            
Deadline – Inform Applications have been submitted                             
These are general times expected with the consultant if these times go over by less than 30 minutes no additional charge will be added. However, if the student has not completed the necessary items by the meeting time, additional fees may occur if over the agreed 5 hours.
The parents and student will need to provide follow at the first meeting:
Copies unofficial high school transcripts
Copies All SAT and ACT scores completed to date
Communication
As best as possible, it will be identified as to whom the Consultant is to provide follow-up communications.  It can be with one parent/guardian or both parents, it is up to the parents/guardians. In signing this document, the family agrees to the communication set-up in this and other documents provided by the Consultant.
Please note the consultant will not be available for in-person meetings between December 20-29. However, the consultant will be available by phone, skype, and email (including a review of documents) during most of that time.
What this Services College Path Advising DOES NOT provide:
Guarantee of placement at any college or university
Solicitation or intervention to any college or university
Complete applications
Write essays
The role of College Path Advising is to provide assistance to students and families in finding colleges that match the student's interest and navigating the application process with families.
Student and Parent(s)/Guardian(s) Responsibilities
Schedule Appointments and attend
Complete and mail applications
Remain in communication with the Consultant as to status and progression in the process
Notifying schools visited of intention to attend or not to attend
Timely payment of fees
Provide Consultant required paperwork as requested (including (but not limited to) student's transcript, test scores, essay, and applications)
Provide Consultant with any information that may impact the student's ability to attend college (including (but not limited to) disciplinary issues at school, arrest records, convictions, or any other important information)